I don't remember exactly how long it's been gone. Well over a year. I wasn't sure I'd see it again.
Until I went looking for my tablet disc in my room. Expecting to find it in a case, instead I came across my Alpha Sapphire version, which I lost before my original GBA Sapphire version was returned to me.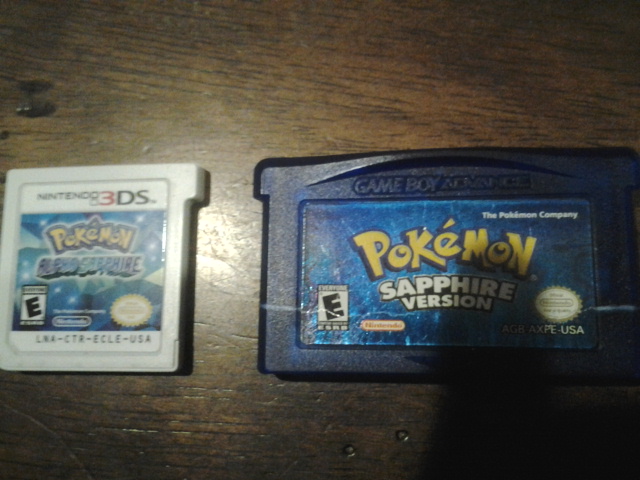 They have never been in the same room before. I have so many memories and emotions attached to these games and I cried like a bitch today.